AS207036 – Por qué y para qué?
El título de esta entrada tiene una razón de ser.
Porque existe AS207036 ?
Simple, leyendo RFC1925 encontraremos el siguiente párrafo:
The Twelve Networking Truths, Section 2.4:
Some things in life can never be fully appreciated nor understood unless experienced firsthand. Some things in networking can never be fully understood by someone who neither builds commercial networking equipment nor runs an operational network.
Operational Network:
Esta es la diferencia entre correr routers en GNS3 y correr routers con un propósito, en los últimos años he operado AS207036 y cada día que pasa se vuelve parte esencial de mi red operacional, primero vamos a listar que hace AS207036.
1 – Anunciar vía BGP prefijos IPv4
2 – Anunciar vía BGP prefijos IPv6
Hace unos días solicite que el CountryCode fuera cambiado de Germany (DE) a Dominican Republic (DO), ahora soy "The King of the Hill" …..
El LIR en RIPE que tengo es lo mejor!! https://asn.servperso.net/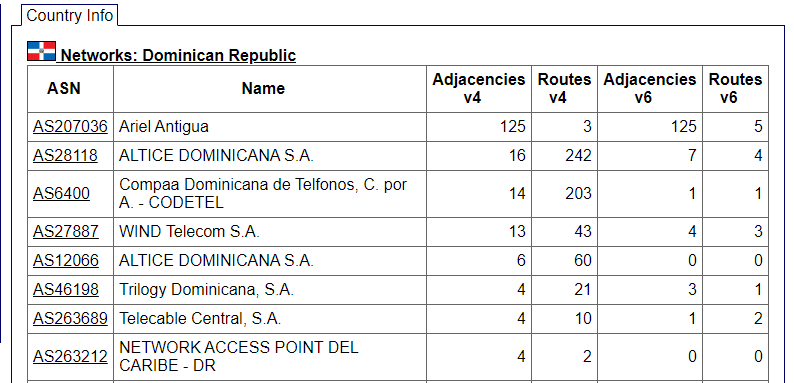 Lo importante aquí es todo lo que puedo hacer usando esas direcciones IP de las cuales tengo total control y no dependo de NAT para tener servicios como servidores web (donde estas leyendo este post), VPN, email server y otros.
Y ya que en .DO aun no se brinda conectividad a Internet vía IPv6, tengo acceso a Internet usando direcciones IPv6.
Al final del día que he ganado con toda esta configuración y complejidad?
Experiencia!!!